What does Raise3D expect from the coming Formnext?
With the many years of 3D printing since first becoming available for the early adopters around the world; the expectations of 3D printing have become more realistic and have fixated on renovating traditional business processes with this 3D printing technology.
By looking at 3D printing in the perspective of a historical timeline, it is now that 3D printing is transitioning from prototyping to manufacturing. It's not a trend that happened in one day, but it's a clear transition we can see in several vertical markets within our own customers applications whether it's customized pieces or small batch production.
As one of the biggest 3D printing exhibitions in the world, Formnext is the wind indicator of the market. I personally look forward to see more technologies and solutions for the manufacturing world.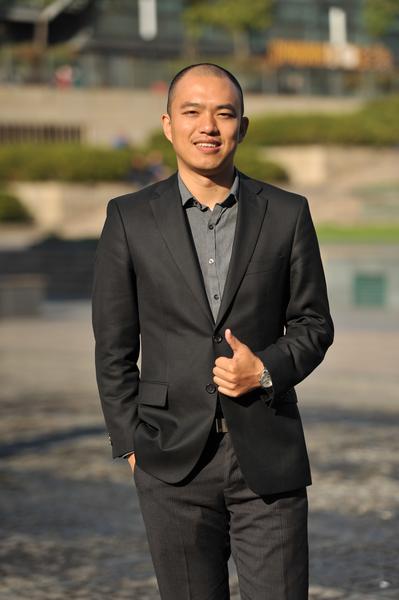 Edward Feng CEO
Raise3D is targeting the corporate market, where traditionally only industrial printers were present. How do you see this transition happening?
One of the key reasons that made 3D printing so popular around the world is the increase in affordable desktop printers being introduced to the market after the open-sourcing of hardware and software ten years ago. Among these, the desktop FFF printers allowed everyone whether individuals or SME's a chance to use 3D printing at the lowest cost.
Very interestingly, the early adopters of 3D printing discovered that with years of innovation and iterations of hardware, software, filament, and so on; the desktop 3D printer can provide functionality that previously were only provided by industrial 3D printers. Raise3D is a perfect example of this.
As a professional 3D printing company operating with affordable 3D printing solution, more and more corporate customers are deciding to spend their budget on a number of Raise3D machines instead of a single industrial printer. By paying just a fraction of the price of the traditional industrial 3D printers, users can get get the same jobs done. This not only changes the budget spending for big corporate customers who can afford industrial machines, but also tremendously helps SME's by making the purchase performing printers accessible.
Even though for the moment being, companies like Raise3D can not replace 100% of the functionality of industrial 3D printers; the hardware iteration, software breakthroughs, and other innovations pushing the boundaries of 3D printing in the market will be what pushes the next 3D printing solution from Raise3D into the industry.
How do you see the current competitive position of Raise3D?
Every company has a different position and place in the 3D printing market. For Raise3D, we target the complete spectrum of needs for corporate customers. These industrial-level users need reliability, accuracy, filament diversity, and large build volumes, all in an easy-to-use experience. Building a printer to meet all of these needs is not an easy job.
For a number of years, Raise3D focused solely on perfecting and polishing a family of printers specifically designed to meet these corporate level demands. As more industries begin to implement 3D printing, the deciding factors start to demand a greater array of filament properties, and backing by a company that can provide a one-stop solution for their printing.
We are successful because we are providing a total solution to this market with not only our printers, but also with the software, materials, and support to bring the best performance to our customers. We are not just making a 3D printer. We are here to build the ecosystem for corporate customers to renovate traditional manufacturing with the benefits of 3D printing.