NEW FEATURES
1. Added a firmware upgrade wizard in Maintenance under Other.
2. Added a Reconnect Serial Port button in Maintenance under Other -> Safe Mode.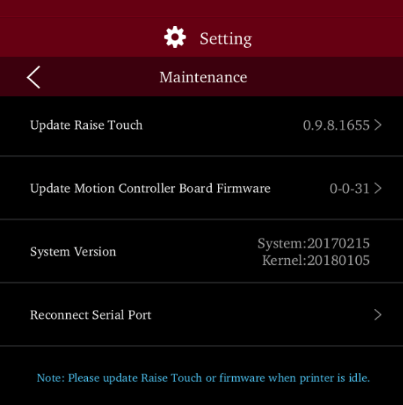 3. Added Enable Extruder Offset and Extruder Offset settings under More Settings -> Hardware -> Extruders.
If you have edited the Extruder Offset in ideaMaker, please disable this option in case of an incorrect calculation for dual-extrusion prints.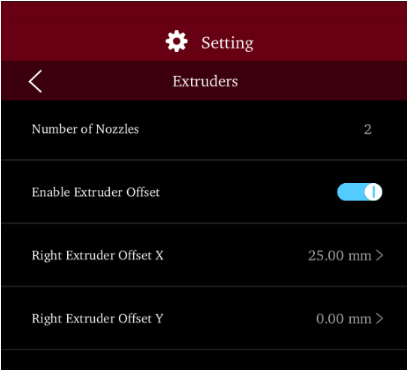 4. Added a Turn on filament sensor option under Advanced Settings.
If your filament cannot be detected or has issues working properly with the Filament Run-out Sensor, please disable this option.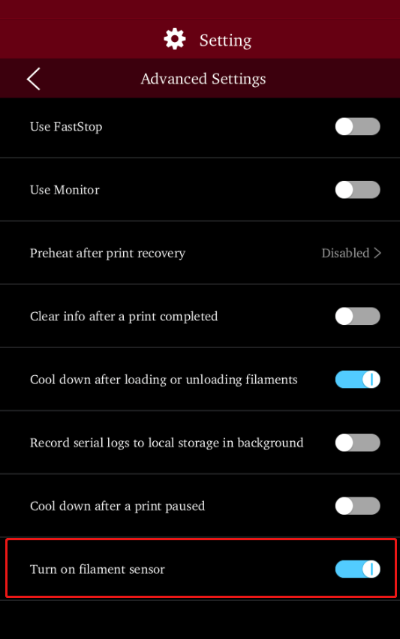 5. Added a Cool down after a print paused setting under Advanced Settings.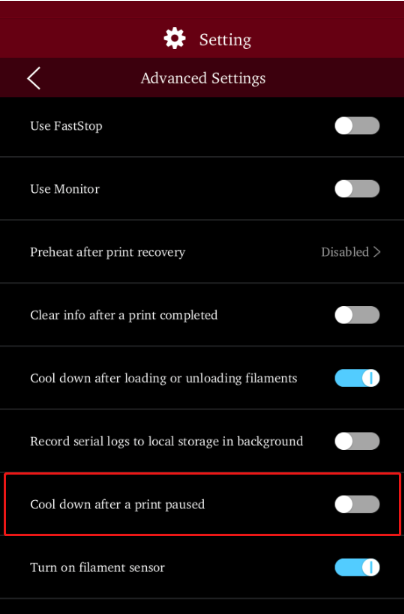 6. Added sorting options for files and folders inside Local storage and USB storage.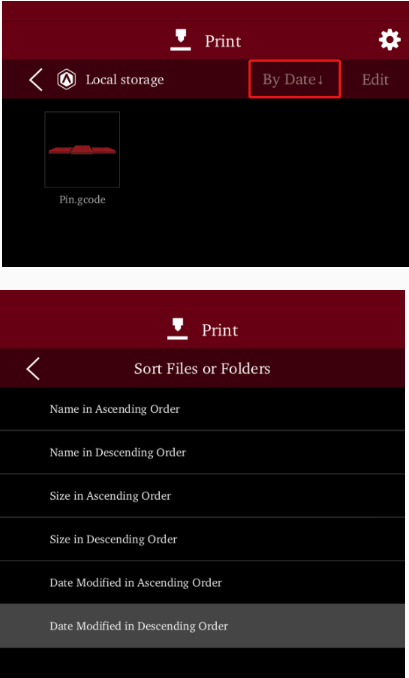 7.Added auto-preloading filament before unloading (for Pro2 series printers).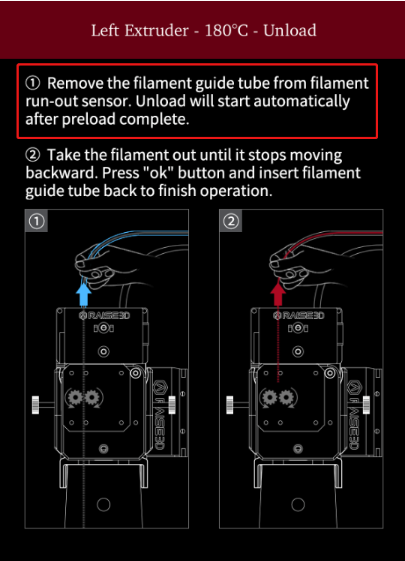 8. Added auto-heating of both nozzles before nozzle switching and a print's start (for Pro2 series printers). This prevents the nozzle lifting at low temperature which may cause harm to the nozzle.
9. Added Camera function for Pro2 series.
Press the Webcam icon to enable the camera.
Press the Camera icon to check camera functionality.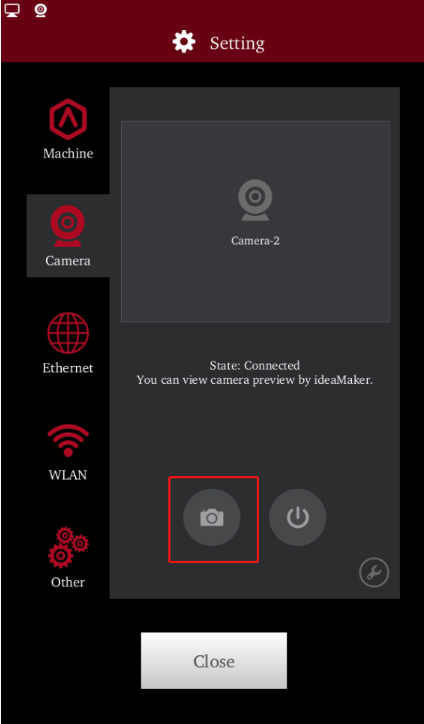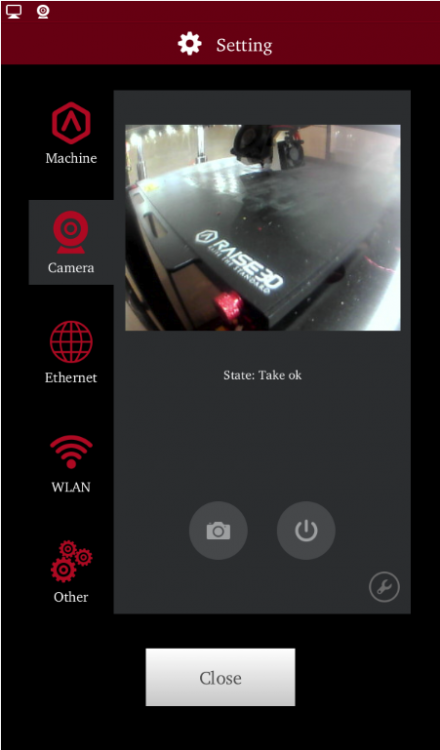 Once the camera has been enabled, it can support real time print progress check-ins from ideaMaker, and can also support Timelapse recording for your print.
You can check Timelapse from the Dashboard.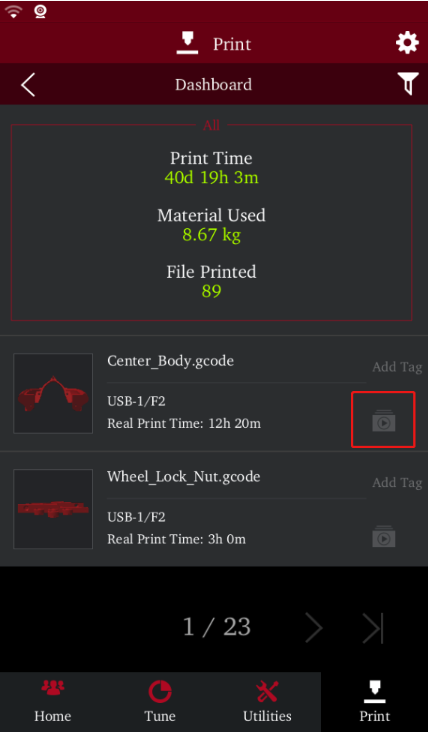 Timelapse settings can be edited by pressing the Tool button in the Camera page.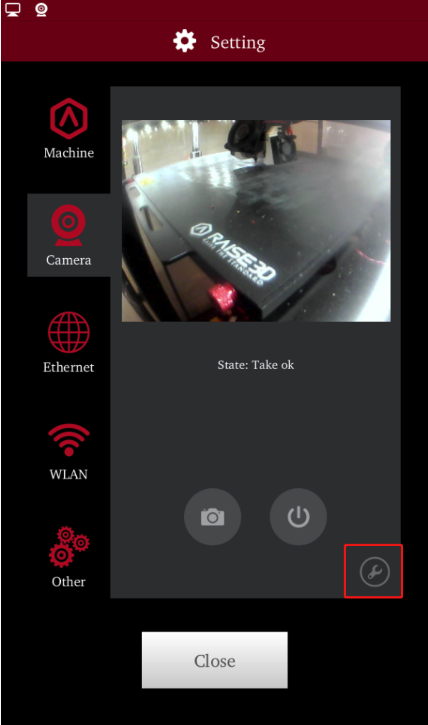 Enable Auto Connect at Startup to enable camera automatically after power on.
Enable Timelapse to record Timelapse for each print.
Timelapse Interval refers to the time between each captured frame during printing.
Timelapse Max Frames refers to the maximum quantity of images that can be saved for one print. If the maximum value is exceeded, the oldest image will be deleted.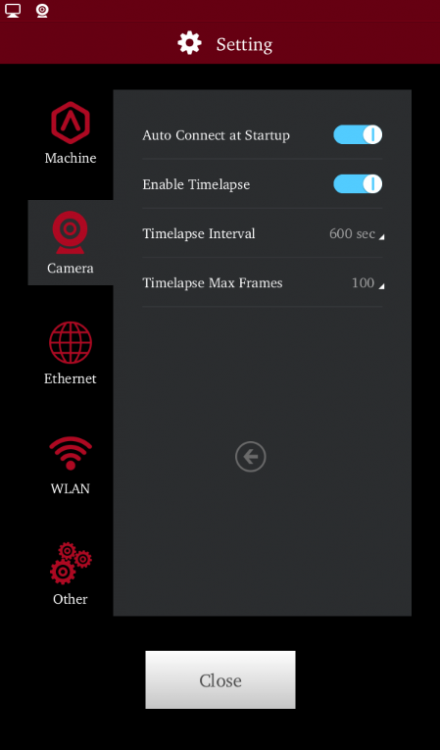 10. Added Allow Remote Access without Password
The option is enabled by default under Privacy and Security. With this option disabled SSH password is required when connecting ideaMaker (version higher than 3.1.0) with the printer.
If you want to connect ideaMaker with the Pro2 series printer, please update your slicing software to be higher than version 3.1.0.
11. Added German Language
BUG FIXES
1. Fixed Wi-Fi connection failure issue with non-Latin characters in Wi-Fi name.
2. Fixed long-time print resume loading issue after pausing by code M2000.
3. Fixed the height display issue during multi-object print.
4. Saved Loading/Unloading nozzle temperature after reboot.
5. Saved Move Step unit after reboot.